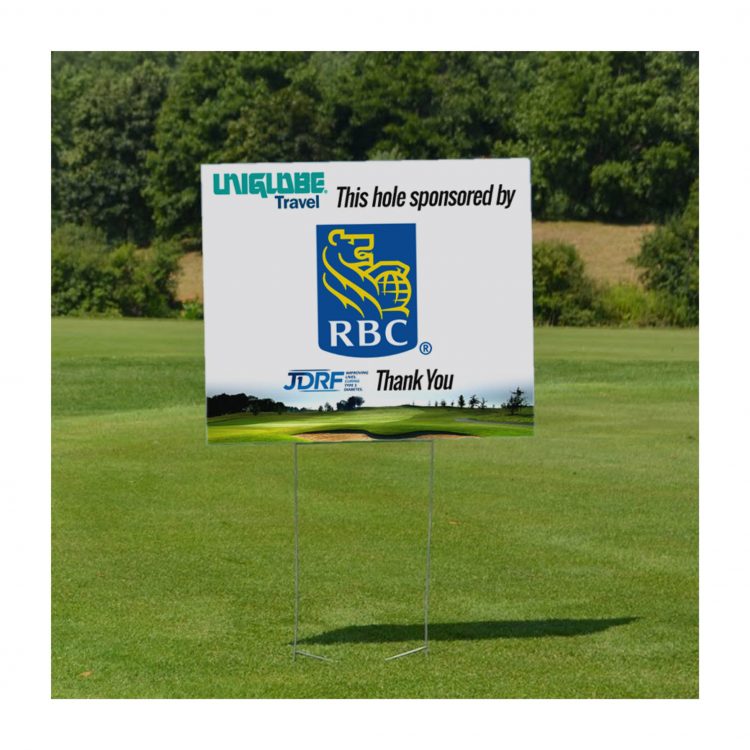 Project Description
Great for hole sponsor signage – put more than one at ever hole. Great way to reduce your event costs. 
Size – standard – 24″ x 30″
Full colour
Wire stand included
Stock – 3/8 corplast with vertical flutes, weather proof
Price
Not available in your store. Please contact us.